"Every woman has a story and every woman's story matters to God."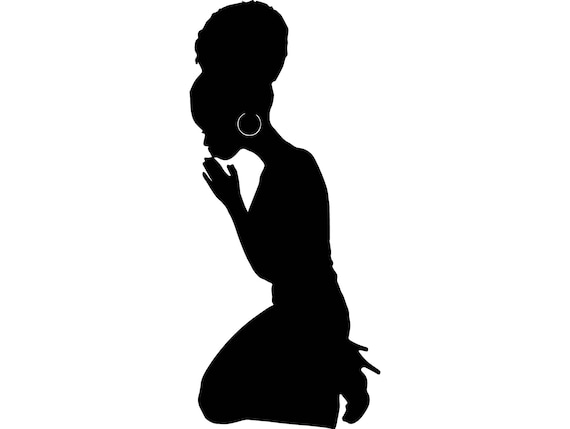 "Prayer is not asking.  It is a longing of the soul."  (Gandhi)
INTRODUCTION
This is one man's observation about prayer (Mahatma Gandhi), to which we may agree or disagree; however, this commentary is certainly worthy of our consideration.  The way in which we choose to pray, and the manner in which we go to God in prayer, is different for each of us, as it should be.  Prayer is so unique and personal that our own individual prayer life often fluctuates; depending upon our circumstances, depending upon our needs and of God, and depending upon the trajectory our lives often take.
For the believer, prayer is essential.  Martin Luther, the founder of the Protestant Church once observed:  "To be a Christian without prayer is no more possible than to be alive without breathing."  As Psalm 150 reminds us:  "Let everything that breathes praise the Lord!"  We are also reminded, as God's humanity, not only do we have the ability to praise God, like creation does in all of its glory; but, we also have the power to choose the words and means by which we connect to our Creator in prayer.  This is a privilege and power which God created for humanity alone – to access God's holy power and presence in the way we understand as prayer.
For our study and consideration, we will examine the spiritual practices of three great prayer warriors in the Bible:  Hannah and her son, Samuel,  and Anna, the New Testament prophet.
And Now, THE WORD from Our Sponsor………………………………………………………………………….
1st Samuel: Chapter 1: 12 – 17 (NIV)
Hannah, as we know,  was an anguished and anxiety filled woman, who had an anemic and ineffective prayer life.  The reason we can assume this, is because the narrative tells us so ("in her deep anguish Hannah prayed to the Lord, weeping bitterly.")  Additionally, the "year after year" references in Hannah's story informs us that she was taking her petitions to God, in prayer, in the very same way.
Then, something different and miraculous occurs in Hannah's prayer life.  The locale of her prayers is the same (Shiloh at the temple).  Hannah's circumstance is the same (infertility with a tormenting sister-wife, Penninah).  Even Eli, the priest of the temple, a perennial  presence in Hannah's existence, is the same.  It is Hannah who is different.  The narrative tells us Hannah was "pouring out her soul to the Lord".  Hannah's prayer posture was so different, Eli accused her of being drunk.  Here was the priest, who knew Hannah well; yet, he watched as Hannah prayed so differently, that he accused her of "hitting the liquor cabinet."
Hannah made an imperative decision regarding her prayer life.  Instead of the repetitive petitioning (asking and asking of God) that was her custom in prayer, Hannah instead "pours out her soul."  She literally offered God a libation of her own anguish and anxiety to be taken away and not picked up again (""I have been praying here out of my great anguish and grief.")  Here at the temple at Shiloh, Hannah moved to higher ground – from petition to practice:  The practice of pouring out her soul to the Lord.
What Hannah teaches us about prayer:  Hannah teaches us that prayer takes time!  While God hears every prayer, God desires intimate prayer time with each of us.  Imagine your most intimate relationships and how much time you spend getting to know your loved ones (fill in the blank ______________).  Time spent has been the primary way in which intimacy is/has been built.  Now, ask yourself this question:  How many minutes of each day do you spend in prayer?  (fill in the blank ________________)  Hannah's transformative prayer life shows us that "pouring out one's soul" will take us to higher ground in prayer, if and when we "put in the time.'
So, what does pouring out one's soul in prayer mean and how do we get there?  Do we just talk to God more, or do we ask God for more things.  Do we praise and thank God with more vigor?  What does the practice of "pouring out our soul" look like?
Luke 2: 36-38 (NIV)
"There was also a prophet, Anna, the daughter of Penuel, of the tribe of Asher.  She was very old; she had lived with her husband seven years after her marriage, and then was a widow until she was eighty-four.  She never left the temple but worshipped night and day, fasting and praying. Coming up to them at the very moment, she gave thanks to God and spoke about the child to all who were looking forward to the redemption of Jerusalem."
Luke, one of the four writers of the Gospel accounts, calls Anna "a prophet" (not "prophetess").  She is with esteemed company in the New Testament, alongside of Phillip's four daughters in the book of Acts (chapter 21).  Anna is THE FIRST WOMAN of New Testament scripture to proclaim Christ.  Her story tells us that she never left the temple.  She could have resided in the women's court of the temple (Women in Scripture, pg. 51).  Anna's life was devoted to the things of God.  Obviously a woman who valued fervent prayer, her prayer life was more than petitioning God for the coming of the Messiah.  Fasting, thanksgiving, worshipping, and witnessing about the goodness of God to others in her community, were all elements of Anna's prayer practice.  In Anna's case, the "pouring out of her soul" involved multiple means of prayer.
What Anna teaches us about prayer:  Prayer is a multi-faceted endeavor.  Worship is not just for church, as we often are led to believe.  Worship should be an important part of our personal prayer life too!  While certainly worship has  service and praise aspects, our personal prayer time should involve adoration and thanksgiving to God, by acknowledging God's presence in our lives through prayer time.
Similar to Jesus' methodology of prayer:  "Our Father (Abba) who art in heaven, hallowed (blessed be Thy name), we can "bathe" our prayer time with our own personal names for God  (fill in the blank ______________________).
Additionally, fasting is a higher form of prayer.  When we fast from the aspects of life that distract us from hearing God's authentic voice, we are literally going to higher ground.  Anna fasting by abstaining from food because food is certainly a distraction in our lives.  There are also other ways in which we can fast, especially since our contemporary lives are filled with distractions and noise (fill in the blank__________________).
Finally, Anna's prayer life involved testimony and witnessing.  These two elements were an extension of prayer.  Her story tells us that Anna "thanked God and spoke about Jesus to all who were waiting…….."  Imagine if we thought of witnessing and testimony, as an essential part of our prayer lives!  Each one of us are given so many opportunities to a be witnesses for God.  Our words, and more importantly, our daily actions are a vital extension of an active prayer practice.  How can prayer be part of our witness? (fill in the blank _______________________).
1 Samuel 7: verse 5-6; and verse 12 (NIV)
"Samuel said, "All Israel must meet at Mizpah, and I will pray to the Lord for you."  So the Israelites met together at Mizpah.  They drew water from the ground and poured it out before the Lord and fasted that day.  They confessed, "We have sinned against the Lord." And Samuel served as judge of Israel at Mizpah.
After this happened Samuel took a stone and set it up between Mizpah and Shen.  He named the stone Ebenezer, saying, "The Lord has helped us to this point."
As we know, Samuel was Hannah's first born son, and a visible sign of God's grace in her life.  Obviously, we can see the influence of a praying mother to a child; whereby, Samuel was highly affected by the prayer practices of his mother (an educated assumption).  In chapter 7 of the first book named after him, Samuel becomes the voice of prayer to God for a nation in distress.  He takes on their request, offers up prayer to the Lord on Israel's behalf, and emerges as the nation's spiritual leader.
In chapter 7, we find five spiritual prayer practices:  petitioned prayer, confession, fasting, the pouring out of libation, and the building of an altar (Ebenezer).   Each one of these five spiritual practices were meaningful to Israel's collective prayer life and can be to ours.
What Samuel teaches us about prayer:    A meaningful prayer life is more than petition and articulation.  Profound prayer involves the pouring out of one's soul in confession, through fasting, in meaningful spiritual practices, and in testimony and witness to the glory of God.  If we are sincere and desirous of going higher in prayer, we can capture the flow and power of prayer in new and productive ways, which are transformative and healing to our lives and the lives of those we love and encounter.
ABOUT THE EBENEZER
In Hebrew, the word "altar" translates to Ebenezer (pronounced Ee' ben ha azer).   This word means:  "stone of THE HELP."  One of the long lasting traditions of the Christian church is the altar call.  We are called to the altar to earnestly pray to God for our concerns and to "lay down our burdens."  The altar call tradition can be traced back to ancient times, when the Israelites (and other ancient cultures) erected stone and wood altars to acknowledge the power of God (or gods) and pray.  In Hebrew tradition, especially the Old Testament, altars were erected in the temple; but, also in the wilderness.  Samuel, like Jacob, erects the altar when the need for prayer and thanksgiving presents itself.  The altar symbolizes the call for submissive, repentant, and sincere prayer.  Therefore, an altar in our homes, at work, in our gardens, or anywhere the need presents itself, can be a life-changing experience.
PRAYER PRACTICE CONSIDERATIONS:  Praying the scriptures, prayer vision boards, meditation, pouring of libation, aromatics (such as sage burning, aromatherapy), and anointing in prayer, are all ways in which we can find our way to higher ground in prayer.  Prayer is a spiritual practice and we can only get better at it, when we engage our minds, bodies, and souls.
Questions for our discussion & consideration:
Think about the ways you were taught to pray as a child.  In what ways has your prayer life matured?
Which of the three stories (Hannah, Samuel, or Anna) resonate with you the most?  Explain.
What is your best time of the day to pray?  Why?
FINAL CONSIDERATIONS
"If you only pray when you're in trouble, you're in trouble. (Anonymous)
"Don't forget to pray today because God didn't forget to wake you up this morning." (Anonymous)
"God speaks in the silence of the heart. Listening is the beginning of prayer." (Mother Teresa)
OUR SENDING PRAYER – 2 minutes in prayer with our selected prayer partner.
"The enclosed materials are the property of Maxine e. Garrett and Tabitha's Daughters Bible Empowerment Series.  They may be used by you with our permission, which may be revoked at any time.  All copies of the materials must include the following notice:  "This material is Copyright [2015] Maxine E. Garrett and Tabitha's Daughters and is distributed with our permission."