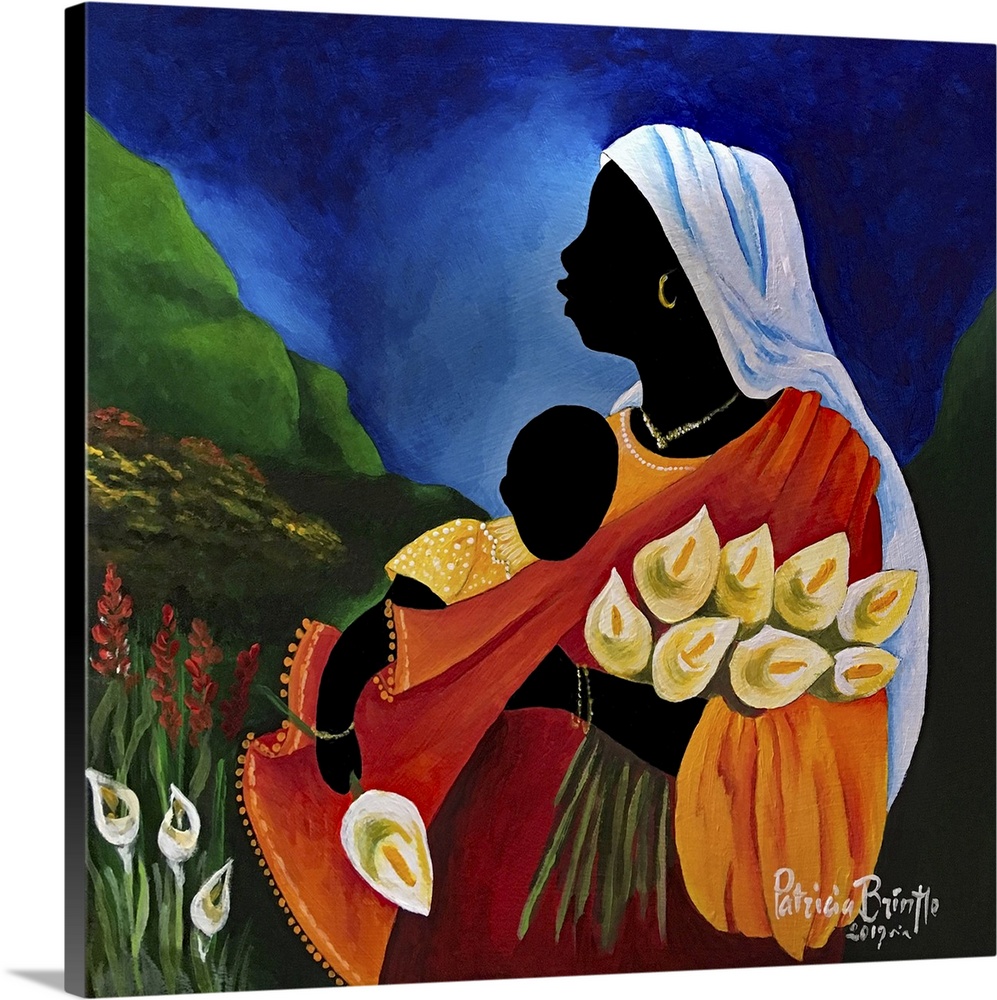 INTRODUCTION
Each Christmas season, just like the fragile holiday ornaments we boxed up until December and gently pull down from shelves, we reconsider the story of Mary, as if her life were a nativity offering. Tragically, it is a HUGE mistake that we approach Mary's narrative like "The Night Before Christmas," as if her story were only available to us for a brief time in the calendar year. Instead, Mary's story, when we understand and embrace the significance and power of her life in the many ways we should, is a sacred roadmap to humanity's empowerment ; and especially that for women.
This Gen Z girl from the 'hood' [Nazareth] is considered as one of the most important figures in the Bible, yet we act as if Mary is a precious, untouchable deity, only to be approached for the purposes of examining her virginity and her role as Jesus' mother. But, when we strip back the layers of sentimentalities and church myth traditions applied across the ages, we will rediscover the many ways Mary's life can instruct us, as her sisters who are seeking intimacy with God and divine purpose in God's kingdom.
And now, THE WORD from Our Sponsor…………………………………………………………………………………….
Luke 1: 26-38 (NAB or NSRV)
"FAVOR is defined by what you are going TO and not by what you are going THROUGH." (Bishop D.O. Clay – 11/21/2021).
One of the very first things we learned about this young girl in the Lucan narrative, besides her name is Mary's status. The word "virgin" is used three times in twelve verses to describe Mary's social position. In Greek, the word "virgin" holds several meanings:
Verse 1: 27, 28: The Greek is "parthe'nos" meaning: "a marriageable maiden, a woman who has never had sexual intercourse with a man, one's marriageable daughter, a man who has abstained from all uncleanness.
In this context Luke is informing us that Mary is a "marriageable maiden." In verse 34 when Mary describes herself to the angel, the Greek word is "aner" meaning: with reference to sex, of a male, of a husband, of a betrothed or future husband, with reference to age to distinguish an adult man from a boy. In this context, Mary is informing the angel of something already known by God – Mary has never experienced sex with a man.
Either way, we get the point and then we discover church tradition will not move on even though the Evangelist Luke does. We should ask ourselves a serious question at this juncture: "Is this all we care about in Mary's story? When the angel encounters Mary, we discover Gabriel's address is three words: "Greetings, favored one!" This address is an interesting one because the angel actually tells Mary to "Thrive!" The sentence in Greek sounds like this: "Thrive, favored one!"
Here is where the dilemma starts for Mary and for us. Let's look at some of the primary details of Mary's story:
Mary was "afraid." (The angel tells her not to be)
Mary was confused by the divine announcement ("How can this be?)
Mary was obedient and submitted to God's plan ("Here I am – the servant of the Lord.")
Mary left her home alone and "set out" to the high country of Judea.
Mary makes the decision to go to her cousin Elizabeth's home.
Mary remained there for three full months
Mary sings to Elizabeth, "My soul magnifies the Lord and my spirit rejoices in God, my Savior." Mary then confirms in the song, "I am blessed" and the world will acknowledge this.
The narrative tells us that Mary was "perplexed" by the angel's greeting. Some New Testament translations use the term "troubled." Even before the angel tells her she will be overshadowed and pregnant by the Holy Spirit, Mary is "troubled." Perhaps so, because the angel's greeting did not match with her life's realities. Essentially, we can say that Mary did not feel "favored." But, why not?
Mary's natural reality did not line up with the angel's proclamation. Her family was poor. She was born and living in the town of Nazareth – an insignificant agricultural village (remember John 1:46) and she was female. How was this "favored?" Her life did not in any way match the angelic description. Then we hear the angel telling Mary "news" which would have troubled and confused her even more: "The Holy Spirit will come upon you, and the power of the Most High will overshadow you; therefore the child to be born will be holy……"
While we immediately begin to embroider onto Mary's story the miraculous good news of the Virgin birth, we forget the turbulent months ahead for Mary, whereby the "overshadowing" was carried out and produced even more turmoil in her life. Mary was young, pregnant, unwed, confused, and in a dangerous circumstance. Yet, she is called by the angel of God, "favored."
What does this teach us about her life and ours? What does this tell us about God?
Then what does Mary do after hearing THE NEWS?
Mary "sets out." Wait a minute! Can we stop to look at what this would mean in an ancient context where "virgins" [think very young girls here] were not permitted to leave their homes without permission or a chaperone? While scripture does not tell us specifically where Elizabeth and Zechariah lived, we know the "hill country of Judea" was at least 100 miles away from Nazareth. The journey, even by donkey, would have taken her a minimum of three days and it is implied in the text she travelled alone. What do these details tell us about Mary's attitude?
In anybody's world, this journey feels desperate. Why would Mary travel over 3 days to leave her family and go to her cousin Elizabeth's house by herself? What does this tell us about Mary's journey plans and what does it inform us about our own?
In Nazareth, Mary would have resided with her "nahalah." This word in Hebrew means extended family. Mary most likely lived with her mother, father, brothers and sisters, grandparents, aunts, uncles, and cousins. A 3 day journey by herself would have certainly caused an emotional ruckus in her family.
Why Elizabeth and not her immediate family? What does this tell us about Mary? What do we know about Elizabeth:
Upon encountering her cousin Mary, Elizabeth's womb responds in joy.
Elizabeth, older than Mary, immediately pronounces a blessing over her.
Elizabeth speaks prophesy over her young cousin Mary: "Blessed is she who believed that there would be a fulfillment of what was spoken to her by the Lord."
In chapter 1 of Matthew, Mary obviously informs Joseph of her "condition." BEFORE the angel of the Lord visits Joseph in a dream, below were his plans for Mary:
"Her husband Joseph, being a righteous man and unwilling to expose her to public disgrace, planned to dismiss her quietly." (Matthew 1:19)
What is the difference between Joseph's immediate response and Elizabeth's.
We find that Mary attaches to God's overshadowing assignment with obedience, courage, and submission. With spiritual discernment and wisdom, Mary carefully chooses the voices she will consider and obey, and the voices she will not. What does this tell us about the voices in our lives and how they attach to our divine assignments from the Lord?
More considerations about the Overshadowing Assignment:
Kingdom assignments do not require a man-made platform – Most of what Mary does to perform her assignment, she accomplishes without seeking shine or flexing.
Divine favor and godly purpose are connected. These two are spiritual sisters.
To remove distractions, including unwanted voices in our lives, is imperative to our assignment completions.
Godly assignments require Holy Ghost power. We cannot achieve them without it.
Spiritual cheerleaders, like Elizabeth, are important to our kingdom assignment completion. Everybody needs authentic cheerleader support!
God will always use people many consider as "ordinary" to achieve God's supernatural purposes for humanity.
Unmerited favor applies to ALL of God's children, whether we use it or not.
Spiritual discernment and intimacy with God are natural connectors.
Submission (getting under God's mission) and obedience is required for God to use us completely for God's will.
Finally, we are Mary's sisters! One of the useful power plays in Mary's story is to locate ourselves with Mary and what she accomplished. We too have "overshadowing assignments." These are kingdom calls where God is instructing us and equipping us to do a great work. Instead of viewing Mary's life as an exception, we should see it as a framework which is available to us, as well. Mary's life teaches us we can walk the very same path, if we choose to do so. We too can "magnify" the Lord and rejoice in God, our Savior, despite the present realities of our lives. With God's divine intervention, "nothing is too impossible!"
To God be the Glory!
Our Sending Prayer
Dear Lord, there is none like You. You overshadowing me with Your Holy Spirit, and I like Mary, am overwhelmed. Help me to believe and trust in Your power that I may accept Your assignment and do Your perfect will. I acknowledge this is the season for Your work in my life. Grant me courage, wisdom, discernment, and determination to use my gifts, like sister Mary, to bring about Your perfect will in this world. In the matchless and magnificent name of Your son Jesus, I pray. Amen!
The enclosed materials are the property of Maxine E. Garrett and Tabitha's Daughters Empowerment Series. They may be used by you with our permission which may be revoked at any time. All copies of the materials must include the following notice: "This material is Copyright [2015] Maxine E. Garrett and Tabitha's Daughters and is distributed with permission."